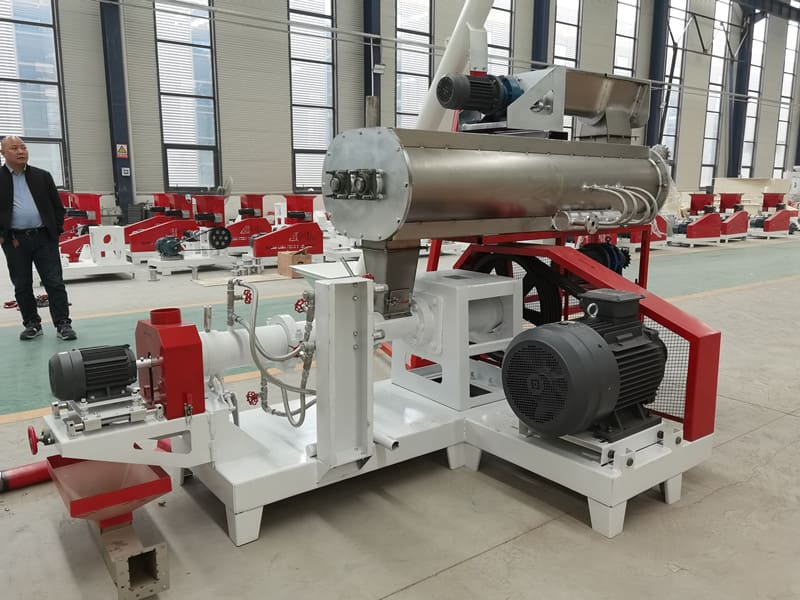 Lima fish feed pellet machine production line
The types of fish feed have also gone through a process from raw to cooked, from shallow processing to deep processing, from the original pulverized fish and shrimp for direct feeding, to the later matured pellet feeding, to the current nutritional ratio scientific feeding. Lima professional fish pellet feed production line manufacturer.During the entire evolution of feed, fishermen have deeply realized the importance of feed pellet absorption for aquaculture. Because the same fish species are fed with different feeds, the time for fish and shrimp to enter the market will be very different and the quality of fish meat will be very different. The taste is very different, so the economic benefits to the fishermen are completely different.
ID :LM80
Capacity :200-300kg/h
Content
At present, the types of feed generally accepted by fish farmer are: high-protein extruded feed pellets, with high protein content, fast fish growth, good absorption, low feed waste, and less damage to water quality by fish excretion, which can be recycled and develop ecological agriculture.  It is a powerful tool and means for sustainable fishery development.
Lima fish pellet extruder manufacturer after-sales service commitment
1. Lima fish feed machine factory after-sales service personnel can provide ingredients and basic product formulas of related products.
2. On-site training of relevant personnel of the buyer on equipment operation and regular maintenance.
3. Regular after-sales telephone calls to return customers to help you solve related difficult problems encountered in the use of equipment.
4. Our company provides high-quality and low-cost spare parts to the demander all the year round, and provides equipment upgrade and new product development support, which really makes you worry-free.
5. If the equipment is damaged after the expiration of the warranty period, after receiving the notice from the buyer, the user in the province will arrive at the maintenance site within two days. Users outside the province negotiate with technical personnel, and strive to arrive at the scene as soon as possible. For insured equipment, the company will charge the cost of service and replacement of spare parts.
6. During the warranty period, if the equipment is damaged due to non-human factors, the company will provide free maintenance. For equipment damage caused by human factors and irresistible factors, the company provides maintenance services, but charges related fees.
More Fish Feed Production Line