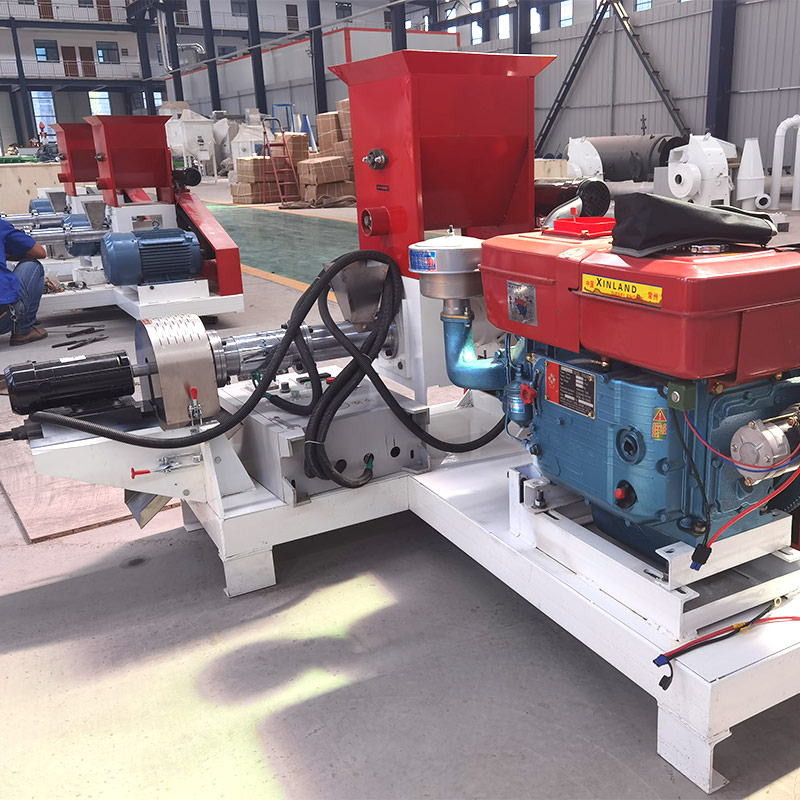 60-80kg/h Floating Fish Feed Machine By Diesel Engine
Capacity: 60-80kg/h
Pellet Size: 0.8-12mm
Energy: Diesel
Application: Catfish feed, Tilapia feed, Shrimp feed, Cat feed, Dog feed
Content
LIMA fish feed machine manufacturer
Henan Lima Machinery Co., Ltd is a leading manufacturer of pellet feed machines in China. Its floating fish feed extruder machine has been sold worldwide, including in Nigeria, Malawi, Ghana, Zambia,  Cameroon, Tanzania, Pakistan, and Thailand. Clients can buy small fish feed machines, poultry food machines, and large fish feed and feed production lines to satisfy their needs.
Floating fish feed machines also called fish feed extruders, are widely used for producing high-grade aquatic feed for fish, such as catfish, tilapia fish, shrimp, crab, etc. It can also make pet food for cats, and dogs. The power supply can be divided into diesel engine feed extruder and electric engine feed extruder.
Electric engine fish feed extruder
The electric type fish feed extruder is driven by an electric engine and operates on this basis. The capacity is from 40 kg to 4000kg per hour. In general, the production principle is the same in all respects. Just the different types of power. If there is a lack of electricity in your local area, or the electricity is unstable, it is recommended to choose the diesel type, but if the electricity is stable, the electric motor is recommended.
Machine core components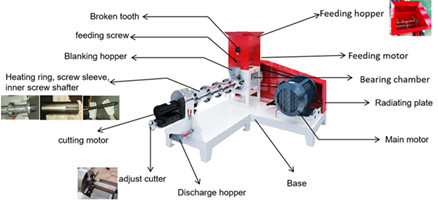 ● The screw is made of chromium alloy steel and undergoes special heat treatment. service life is longer and more wear-resistant
● The motor uses a standard pure copper motor that is stable and durable, and Siemens motors can be customized
● The fuselage uses environmentally friendly spray technology to resist corrosion and does not easy to rust
● Machine body made of high-thickness steel plate, solid and stable, not easy to damage
● The output pellet can float on the water within 24Hours not sink, and not disperse, keeping water not polluting.
● After puffed feed pellets through high temperature will kill such as Escherichia coli and Salmonella, keep fish eat health food, keep fish accessible to eat and digest, and make your fish grow fast.
● Can make different sizes from 1mm-12mm, can feed on baby fish to big fish
● Easy to operate and learn
Question and Answer
1.How about quality assurance?
Our company has been established for more than ten years. All products have passed CE and ISO9001 quality certificates. We have a professional department to test and adjust machines before shipping for you. We also have certifications in SGS, PC, and SONCAP.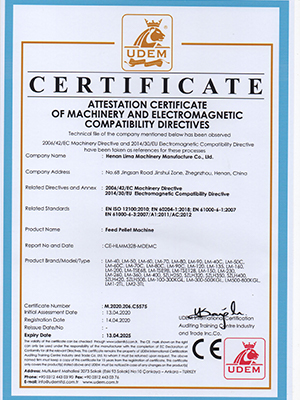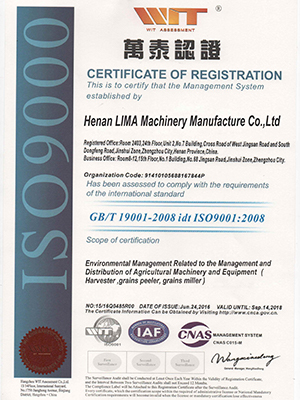 2.How about the warranty?
Our warranty is one year. Our reception is 24 hours on the line talking with you. If the machine has any problems within one year, we offer repair service for free, free accessories, except for man-made damage.
3.Do we need to install the machine?
If you purchase a production line, we will have an engineer come to installation, 100 USD/engineer for one day, typically needs 2-3 engineers. We have operation instructions and videos to guide you if you buy small machines. If you still have problems, we provide professional service and teach you. We make sure your device is working very well 100%.
4.How to pay, payment method?
T/T or L/C at sight. By T/T 40% as down payment, 60% by T/T before delivery.
5.How can I know the status of my order?
We will send you photos and videos of your order at different stages in time and keep you informed of the latest information. We also can give you the shipping company website you can follow any time.
6.How do I use local materials to make the feed you do in your video?
We will provide the formula for free, and we can make the recipe based on your local ingredients, don't worry about it.
7.Are the parts replaceable?
Parts can be replaced, so you can buy some spare parts when you buy our machine.
8.How to maintain the fish feed machine?
In fact, you need to clean the screw and cutter parts after each work, so that the machine is not prone to problems with regular maintenance.
9.I don't know the capacity, how to calculate my capacity?
If you buy ten 25kg bags of feed a day, you need 250kg a day.
10.Shrimp, cats, and dogs can all be made with a fish machine. What are they made of?
The same machine can produce different feeds. It only needs to change the mold and related raw materials.
More Video