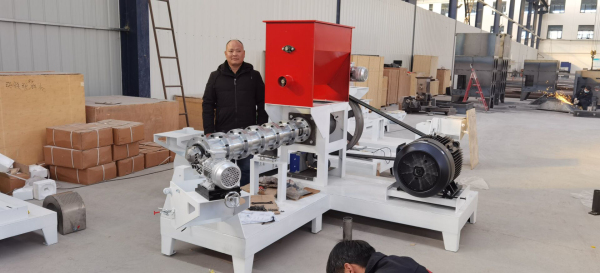 LM80 Wet-type Fish Feed Extruder, Lima Machinery
This Model 80 wet-type floating fish feed extruder machine is for Lima's India customer. Before delivery, we sent this testing video for our customer, as is shown in the video, this fish feed making machine worked in great condition. Lima has various models of fish feed pellet machines for your choice, you can always find a proper one for your fish farm.
Content
Lima fish feed pellet machine is designed for commercial fish farm and fish feed factory. Lima fish feed pellet machine can process all kinds of raw material including wheat, corn, bean, meat, grass into high-quality fish feed pellet through steam. Driven by electric power, Lima¡¯s floating fish feed pellet machine is eco-friendly. We can also customize diesel-driven machine if you need. Fish feed pellet produced by Lima¡¯s fish feed pellet machine can float on the water for over 12 hours without sinking and dissolving, which can help keep a sanitary living environment for your fishes. The capacity of Lima fish feed pellet machine ranges widely from 50 kg/h to 8 T/h, we also provide customized service for your demand. Free fish feed formula will be given to every order now!
More Fish Feed Machine