Description
1. Fish Feed Extruder Machine Application
As we all know, fish feed extruder machine using for aquaculture and animal feed pellets making. For example: floating fish feed(Catfish,Tropical fish)、shrimp feed, Crab feed, dog /cat pet feed,tortoises, frogs and so on. Just change feed machine mould, can make many different shape pellets. also can make different size from 0.4mm-15mm , can feed from baby fish to big fish.

2. Types Of Fish Feed Extruder Machine
(1)In terms of feed machine power, fish feed extruder is divided into electric and diesel, which is small electric fish feed extruder machine and diesel fish feed extruder;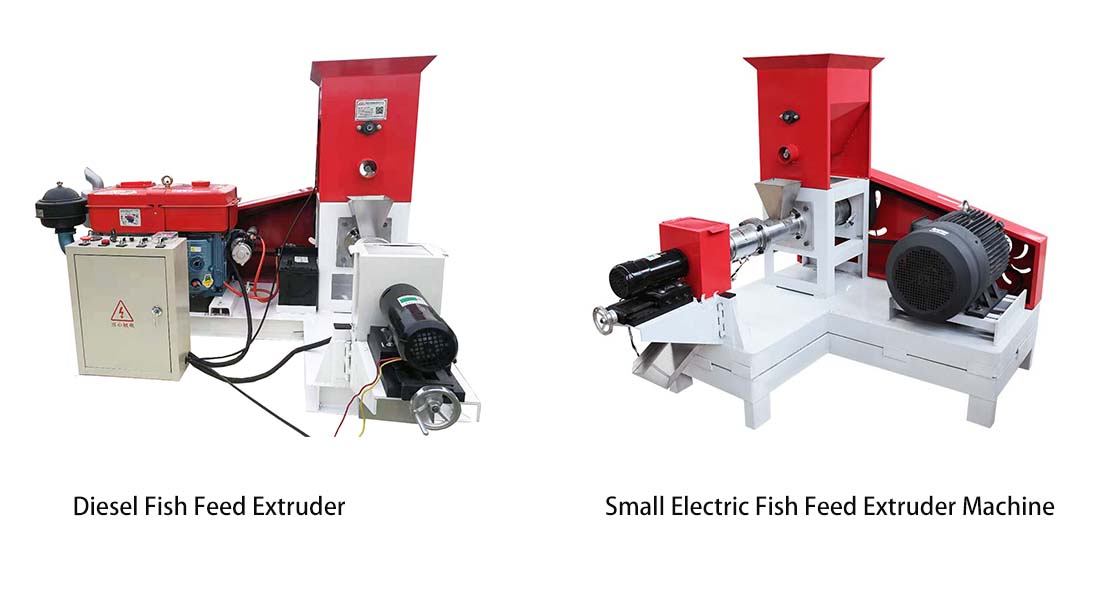 (2)In terms of production process, fish feed extruder is divided into dry way and wet way, which is wet type fish feed extruder and dry type fish feed extruder machine;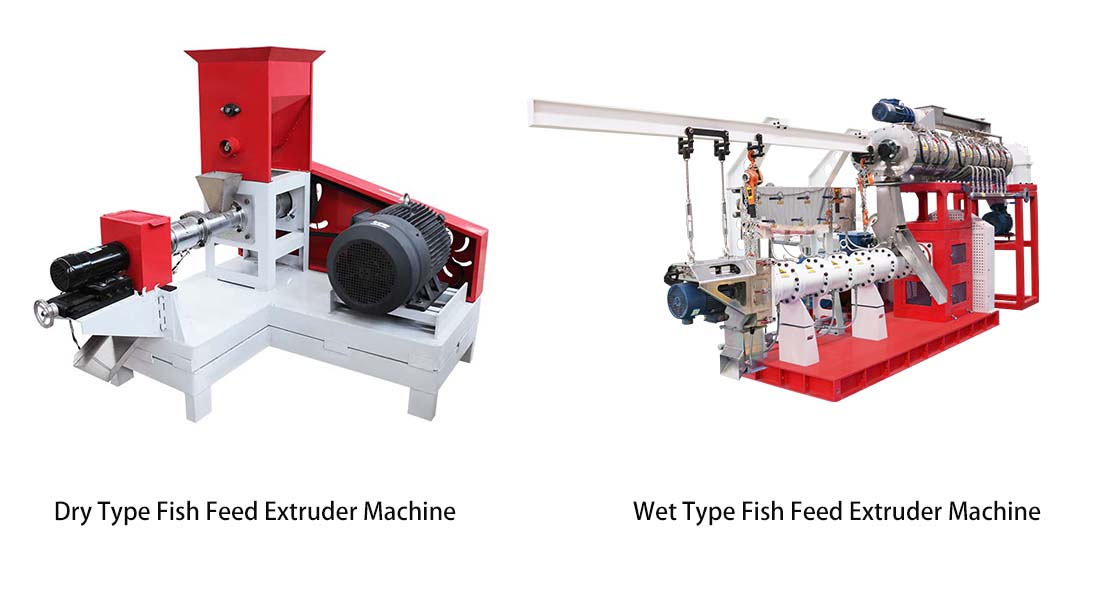 (3)In terms of machine configuration, it is divided into single-screw and twin-screw, which is single screw fish feed extruder and two screw fish feed extruder
3. Fish Feed Extruder Machine Structure Features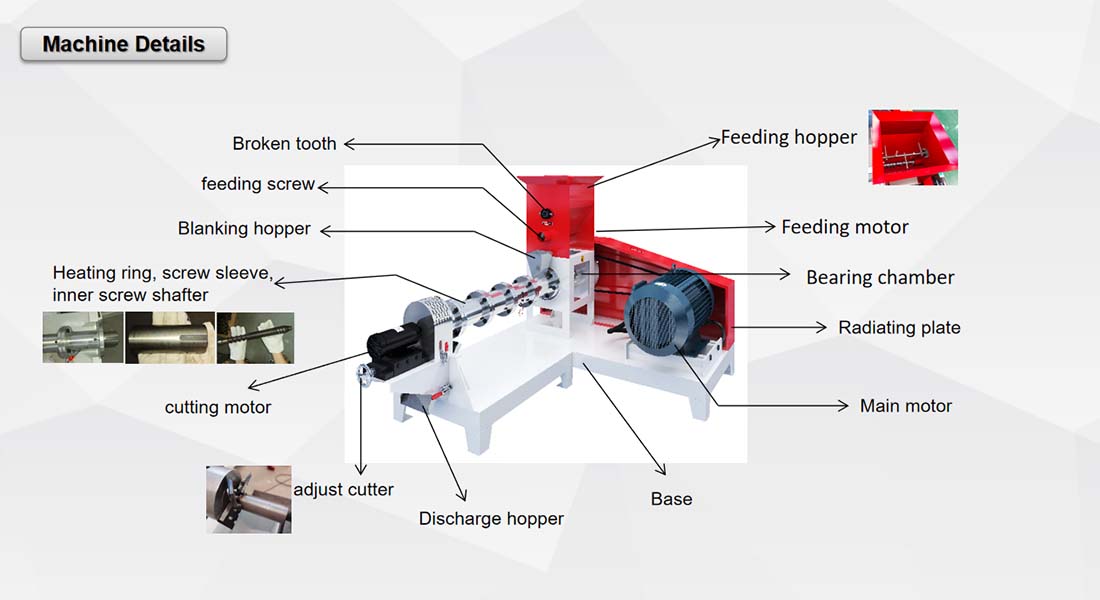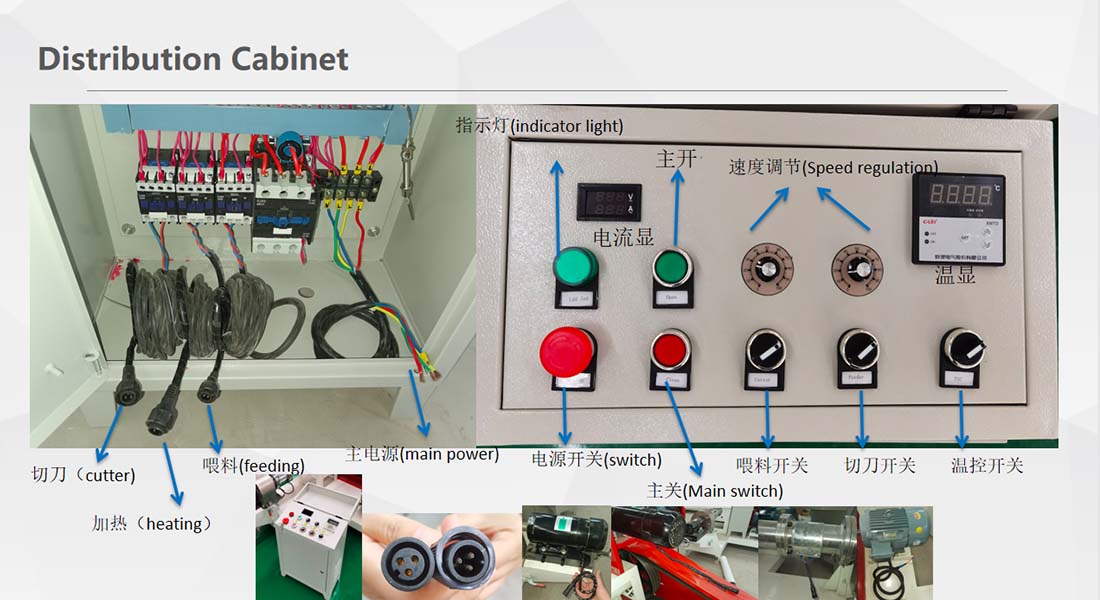 ● The screw is made of chromium alloy steel and undergoes special heat treatment. service life is longer and more wear-resistant
● The motor uses a standard pure copper motor that is stable and durable, and Siemens motors can be customized
● The fuselage uses environmentally friendly spray technology to resist corrosion and not easy to rust
● Machine body made of high-thickness steel plate, strong and stable, not easy to damage
● The output pellet can floating on water within 24Hours not sink and not dispersing keep water clearly no polluting.
● After puffed feed pellet through high temperature will killing such as Escherichia coli and Salmonella, not only keep fish eat health food, also keep fish easy to eat and digest, make your fish growing fast.
● Can make different size from 1mm-12mm , can feed from baby fish to big fish
● Easy to operate and learning
4. Floating Fish Feed Extruder Machine Spare Parts 
4. Fish Feed Extrusion Process
Commercial fish feed extrusion process refers to cook the mixture of feed ingredients under high temperature, moisture and high pressure by means of fish feed extruder within short time, whereby the high temperature is a direct result of friction(dry extrusion) or preconditioning and steam injection (wet extrusion). As a technological treatment, extrusion can make it possible to process a variety of fish feed ingredients, such as soybean, corn, rice, peas and raw materials with high water content.
5. Formulation for the fish in differnt stage:
(1)Small fish formula: Protein level: 34-36% ,
Raw materials: maize powder:30%, fish meal:20%, rice bran:5%, soya flour:30%, bone powder:2% ,wheat bran
powder:13%
(2)Medium fish formula: Protein level :30%
Raw materials: maize powder:30%, fish meal:15%, rice bran:10%, soya flour:25%, bone powder:2%,wheat bran
powder:18%
(3)Big fish formula :Protein level:28%
Raw materials: maize powder:35%, fish meal:15%, rice bran:10%, soya flour:20%, bone powder:2%,
wheat bran powder:18%
6. Finished Floating Fish Feed Pellets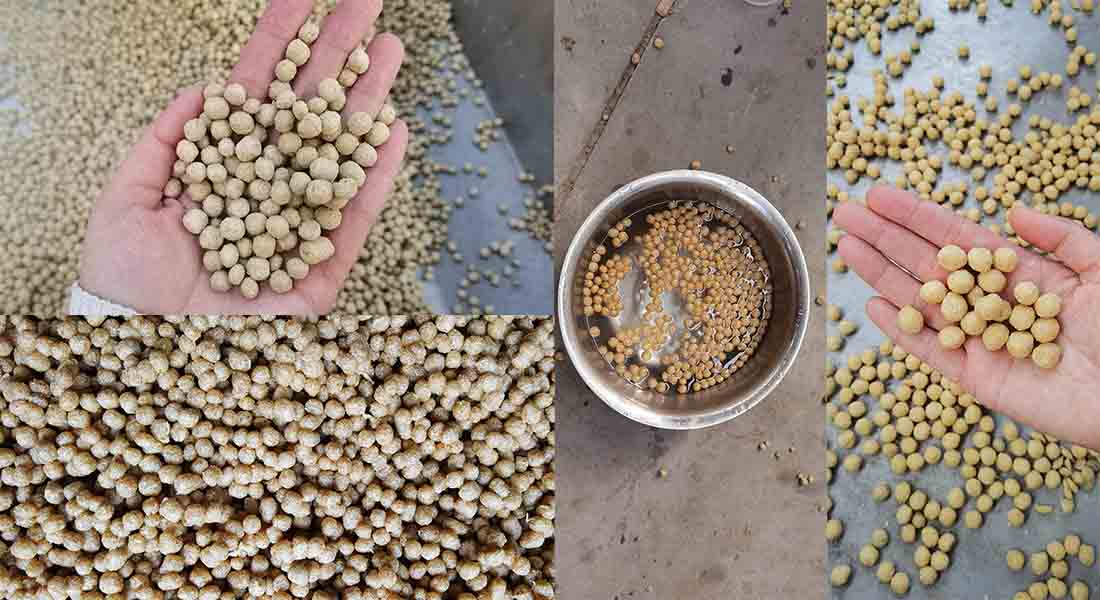 7 .Fish Feed Extruder Machine Operation And Maintenance
(1) Disassembly And Assembly Of Accessories
1. Screw installation — 2. Install abrasive tools — 3. Upper Abrasive Head — 4. Screw up — 5. Check the belt — 6. Check the machine forward and reverse (belt/cutter/feeding) — 7. Marking of power distribution cabinet
(2) Fish Feed Extruder Machine Operation
1. Pour in the mixed material
2. Add 300ml of water to the machine
3. Turn on the feeding switch (first adjust the speed to drive the feeding and then reduce the speed to slowly unload)
4. Open cutter
5. Slowly increase the cutting speed after waiting for the normal discharge
6. Observe the forming, adjust the cutter and speed
(3) Downtime
1. Turn off the feed and the main power supply at one time
2. Open the nose
3. Prepare 500ml of water to pour into the machine, turn on the main power switch until you see clear water coming out
4. Take out the screw
5. Loosen the screw and take out the screw sleeve
6. Clean up abrasive tools
8. Fish Feed Extruder Machine Packing And Loading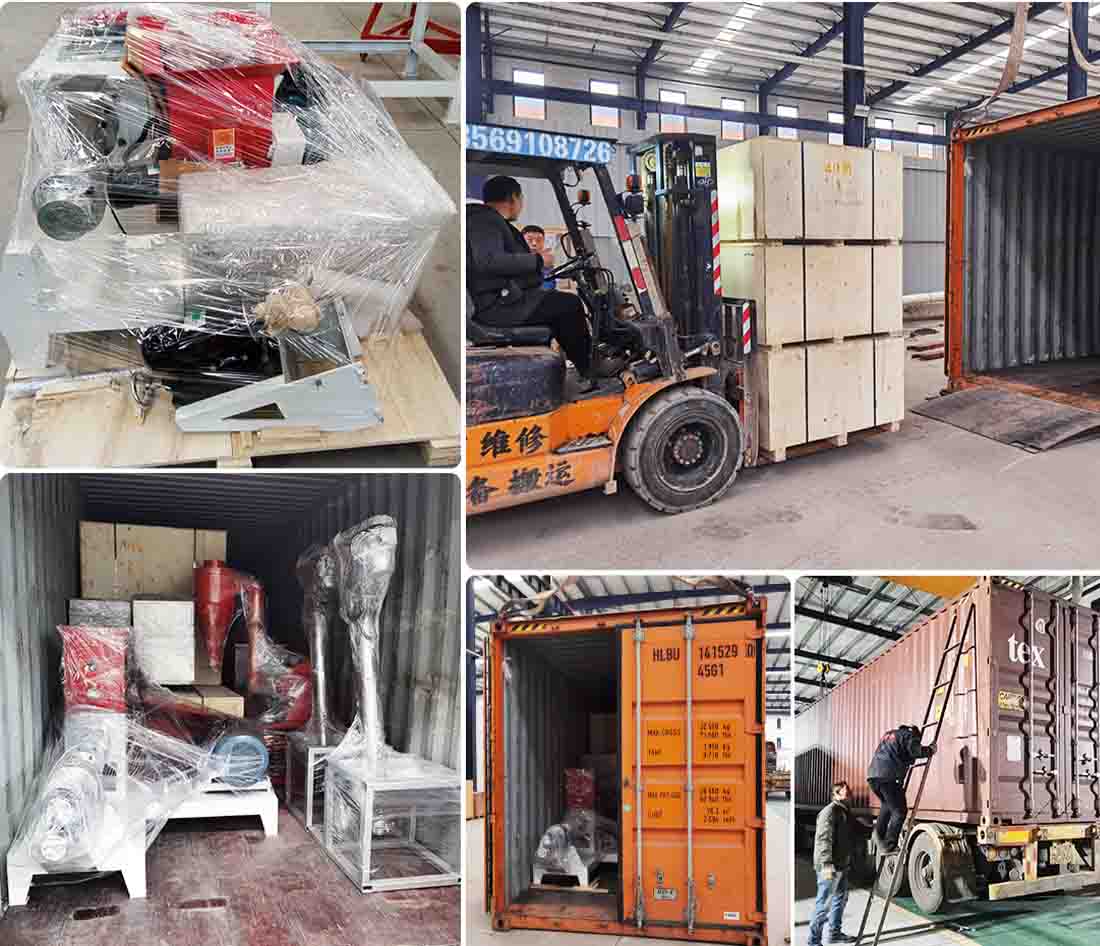 9. Floating Fish Feed Extruder Clients Feedback