Description
This Small-scale Poultry and Livestock Feed Production Line includes crusher, Conveyor, mixer, feed pellet machine, Belt conveyor,Cooling machine, Weighing and sealing machine. It can be used to make feed pellets for chicken(bird), cattle, sheep, pigs, rabbits, etc. And the capacity is suitable for 200 -1000 kg/h.
We can customize the poultry feed production line as required, Contact Us for Details!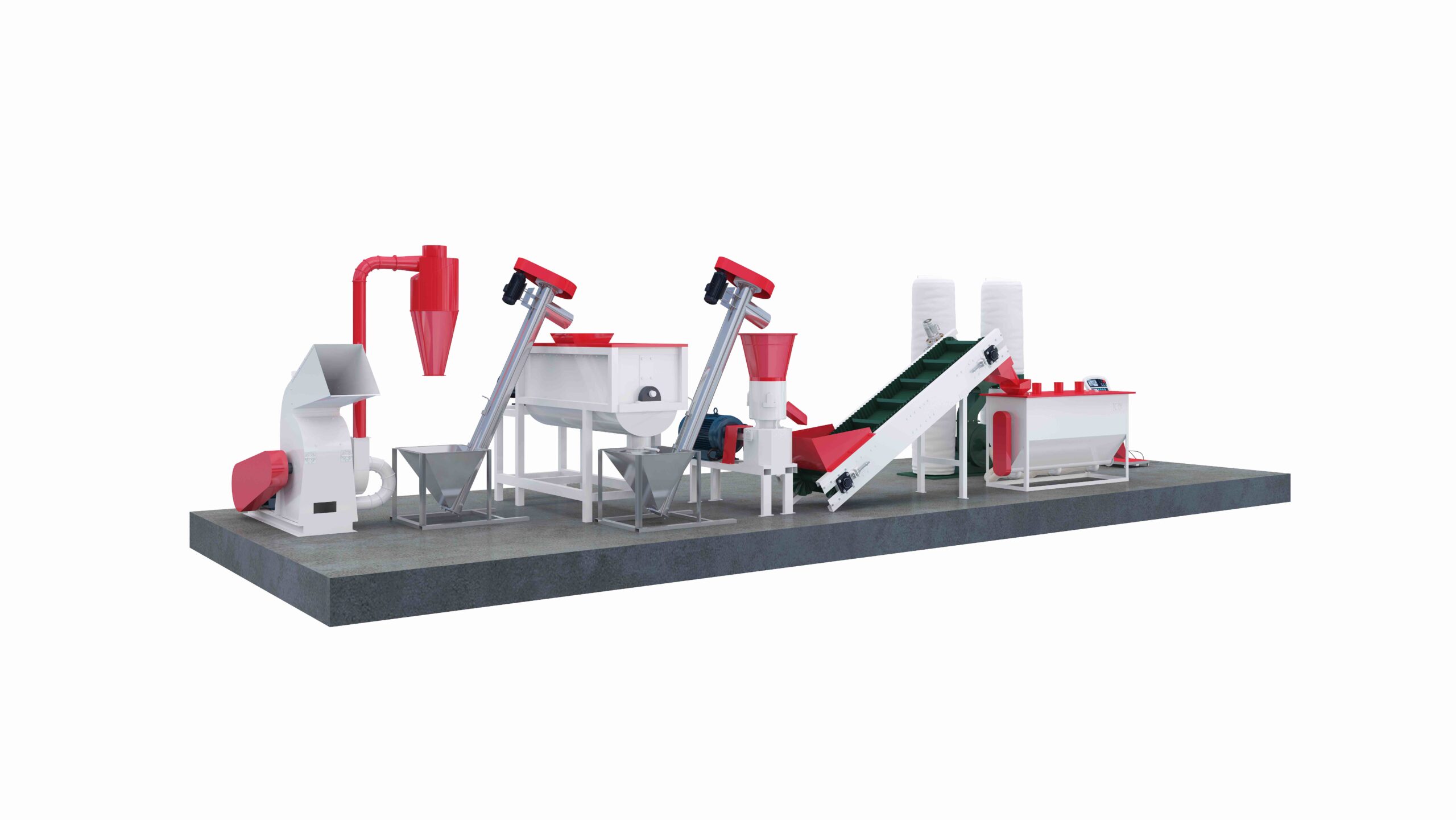 PRODUCT FEATURES:
1. Can be used to make cattle, geese, pigs, ducks, chickens, sheep, rabbits and other animals, livestock, and poultry feed.
2. The production line structure can be customized according to the workshop conditions.
3. Wide range of use and strong adaptability.
4. Avoid waste of raw materials, improve production efficiency, and save labor costs.
5. Improve feeding efficiency and save time costs.
Lima Floating fish feed machine Manufacture Is Your Best Choice!
Lima machinery company has cooperated with customers in nearly 200cuntries. The main export countries are Asia: Philippines, Malaysia, India, Indonesia, Pakistan, Vietnam, Sri Lanka, and Bangladesh. Africa: Nigeria, Zambia, Tanzania, Uganda, Kenya, South Africa,  Algeria, Seneca, Cameroon, etc.