Description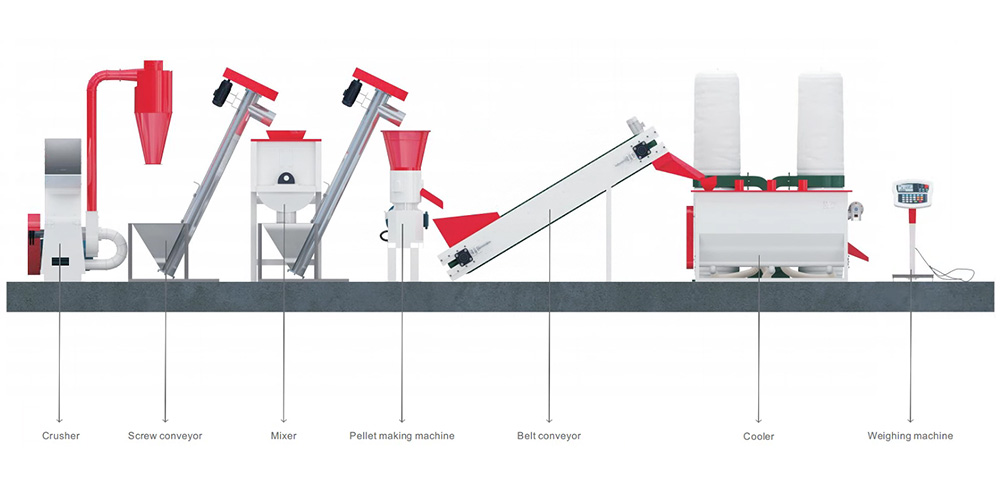 This  Poultry and Livestock Feed Production Line includes crusher, screw conveyor, mixer, feed pellet machine, Belt conveyor, Cooling machine, and Weighing machine. It can be used to make feed pellets for chickens (birds), cattle, sheep, pigs, rabbits, etc. And the capacity is suitable for 200 -1000 kg/h.
PRODUCT FEATURES:
1. Can be used to make cattle, geese, pigs, ducks, chickens, sheep, rabbits and other animals, livestock, and poultry feed.
2. The production line structure can be customized according to the workshop conditions.
3. Wide range of use and strong adaptability.
4. Avoid waste of raw materials, improve production efficiency, and save labor costs.
5. Improve feeding efficiency and save time costs.
Trust Comes from Quality & Service, LIMA Feed Machinery Is Your Good Choice!
Established in 1998, Henan Lima Machinery Manufacturer Co., Ltd. is a professional feed machinery manufacturer and supplier in China. We are mainly engaged in the R&D and manufacturing of equipment such as fish feed, poultry feed, livestock feed, and pet food. With 24 years of professional design production and installation experience in the feed machinery industry, and have gradually formed a complete R&D, production, sales, and service system, providing technical solutions and supporting products. At present, the marketing network of LIMA Machinery has spread to more than 100 countries and regions in Africa, Asia, Europe, America, and Oceania.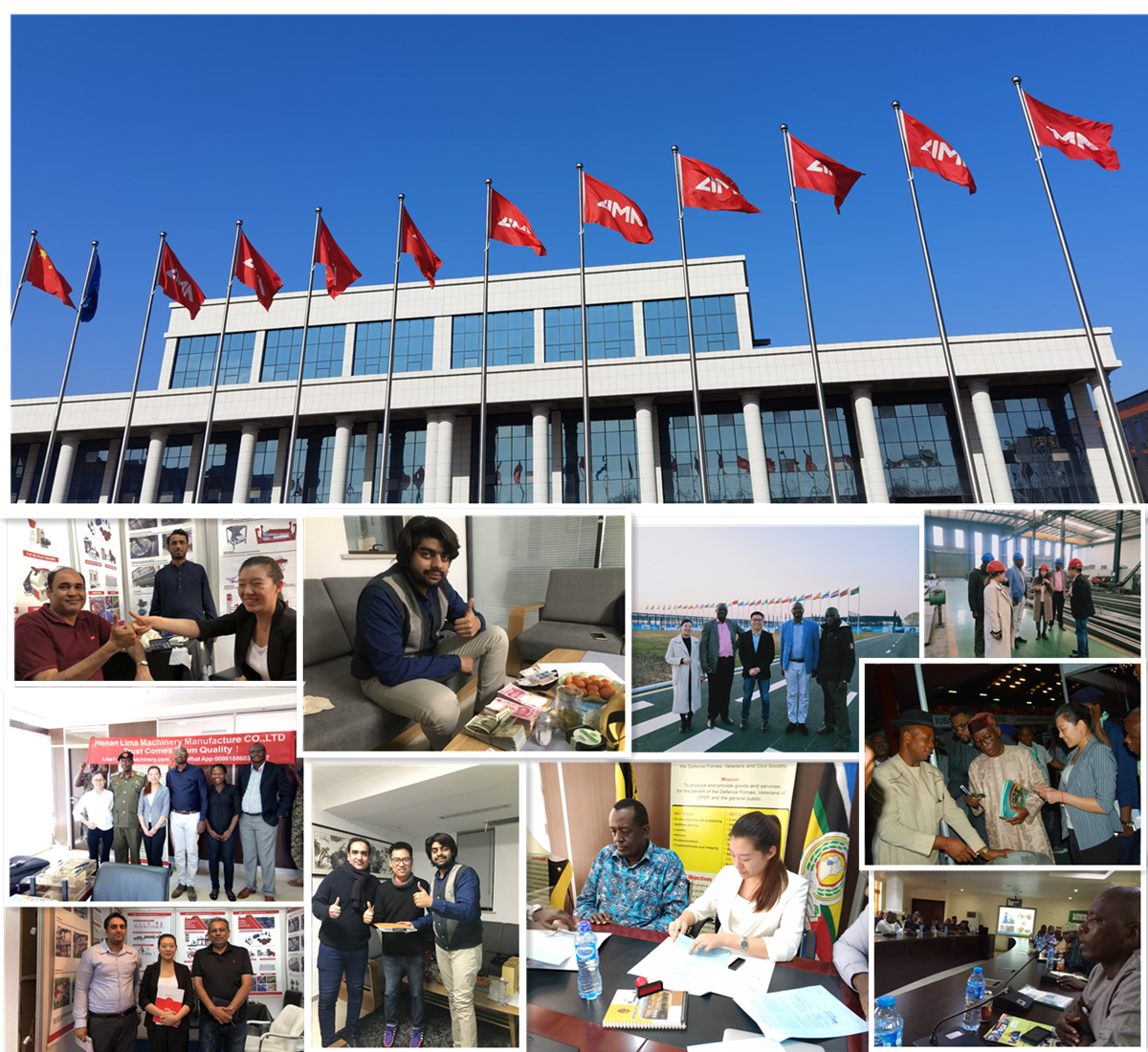 FAQ
How about the Quality Assurance?
All products have passed ISO9001, CE, PC, and SGS international authentication. Products are quality tested before shipment and have one year warranty. As a direct selling manufacturer, We guarantee the quality of our products and provide the best after-service of the machine.

How can I know the status of my order?
We will send you photos and videos of your order at different stage in time and keep you informed of the latest information. Excellent service will be provided to remind each link in the whole process from the sea booking, shipping to the arrival of the products. and also can provide you with the shipping company website which you can follow at any time.

Cannot install and operate?
We have engineers in different countries, whenever you need help, you can call them directly. and our engineer in China also could provide you with online guidance. We also have a detailed operation video and manual to assist you, We make sure your machine working very well 100%.

Worried that there is no guarantee for after-sales?
7*24 online service. Multi-channels to reach us at any time, including WhatsApp, Facebook, Skype, etc. All the emails and complaints will be replied to in 4h.