Small Electric Fish Feed Extruder Machine Indonesia Feedback
2022-08-04
The small electric floating fish feed extruder was shipped to Jakarta port in Indonesia. Kamran found our website and leave messages to us that he has the need for a floating fish feed extruder.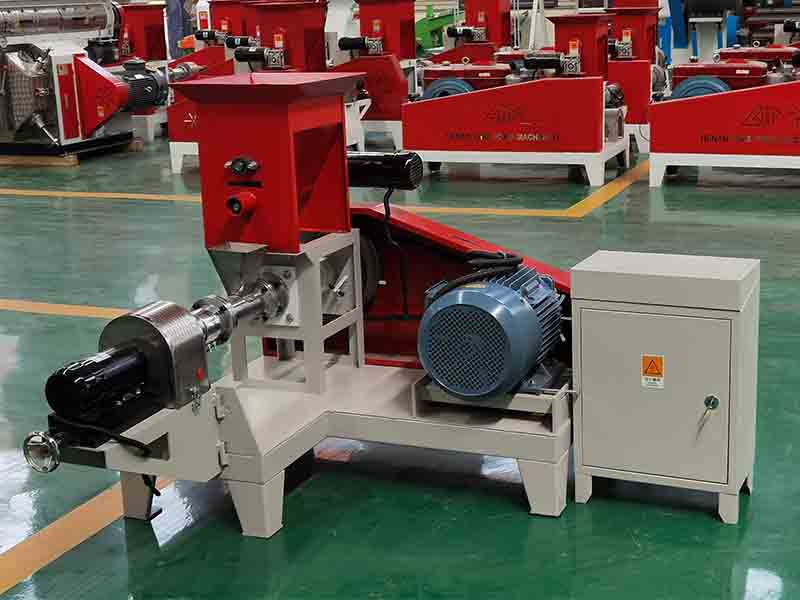 He owns a fish feed mill in Indonesia with his partner. He and his partner had purchased a fish feed pellet machine locally before. They want to purchase another one as a backup. So they found us on the website.
Our floating fish feed extruder machines were more expensive than the ones he bought locally, so he was a little hesitant at first. After we got in touch, we first communicated about the feed machine model and output of the extruder, as well as the operation of his fish feed factory and his needs. We also made a few video calls, he saw our feed machine factory and floating fish feed machines equipment, he was very satisfied with the quality of our fish feed extruder, and finally, he chose the model LM40, the output of the floating fish feed extruder machine is 50kg/h.
We had a great time talking. He also told me that he is a math teacher and has a daughter, and we greeted both families very sincerely.
As they are a bit far from Jakarta port Indonesia, the distance is about 500 kilometers. He would like to let us ship the fish feed extruder machine straight to his door. Then we found a freight forwarder for him, and he could deliver it to his doorstep. Kamran was very happy and paid the deposit.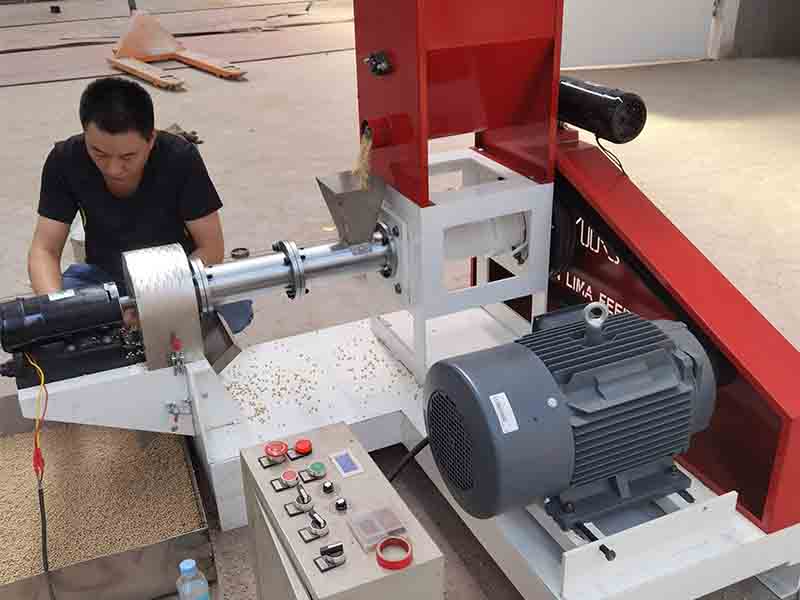 This is the picture of the testing fish feed extruder machine in the factory before we send it to him. Each of our feed machines will be simulated in the factory before they are shipped, not only to ensure that the feed extruder machine can operate normally, but also to ensure that the floating feed extruder machine can produce high-quality feed pellets, after the test machine, we clean and maintain the extruder machine, and then packing and deliver it to Indonesia.
Kamran received the floating fish feed extruder about two months later. They were so excited that they put it into use right after their fish feed mill was installed, this is the floating fish feed pellets they produced, they also tested the flotation of the fish feed and sent me pictures and video. The quality of the fish feed is very good, he was very happy and satisfied.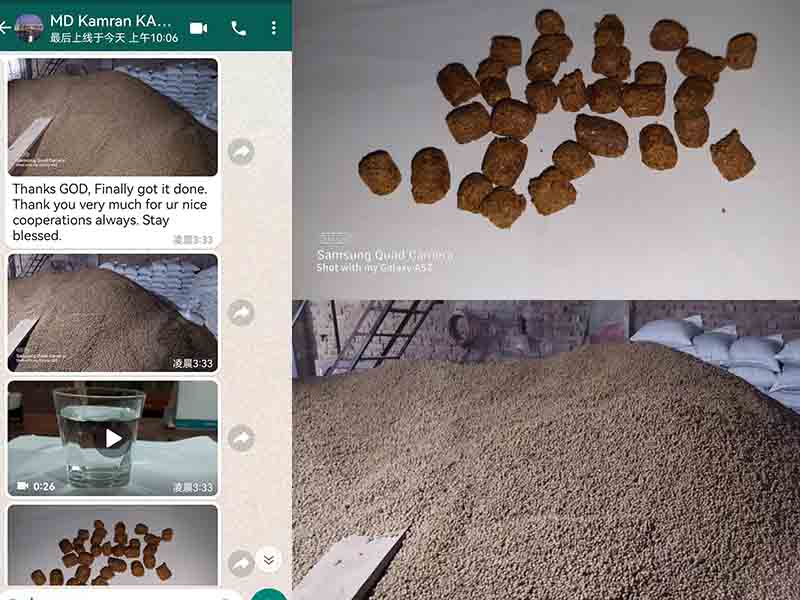 Henan Lima Machinery Manufacture CO.,LTD focused on floating/sinking fish feed extruder machine/line(fish, shrimp, crab, cat, dog pets, etc) for many years, since 1992
The capacity from 30kg/h~10tones/h.Welcome to contact us to begin your own fish feed processing solution!
Back to List