Small Floating Fish Feed Production Line Senegal
2022-08-04
This small floating fish feed production line including floating fish feed crushing machine, fish feed mixing machine, floating fish feed extruder machine, fish feed dryer. All this floating fish feed equipment was shipped to Mr Diague in Senegal
Mr Diague purchased this set of floating feed production line for commercial use. He told us he own a fish feed mill, he want to purchase some new floating fish feed equipment to expand his feed factory.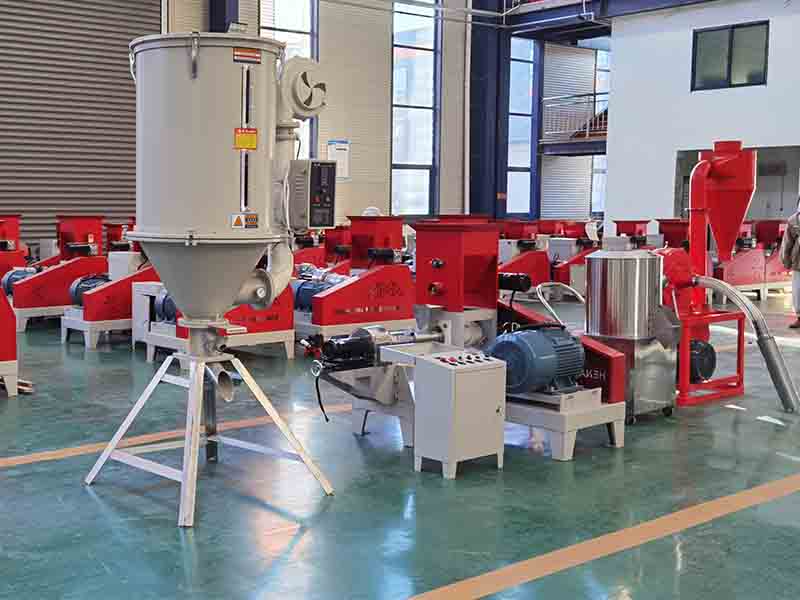 Mr Diague was introduced by our another customer from Senegal. He is not very good at English, so we didn't communicate too much at first, but he trusted us very much because he had seen our fish feed extruder machine from his friend before and was very satisfied with our quality of the feed machinery.
Mr Diague's needs are very clear, because he has runned a fish feed factory and is very familiar with flaoting fish feed pelleting machines. He knows what type of feed machines he wants. After he explained the current development of his feed factory and the feed machine output he wanted, we recommended the LM60 floating fish feed production line for him, which is a 4 pieces set, including a fish feed grinder machine, a fish feed mixing machine, a fish feed extruder machine and a fish feed dryer, the capacity of this set of feed machine is about 150kg/h.
Mr Diague was very satisfied after seeing this fish feed production line, and he was also satisfied with the quotation of the feed line. And his video allowed him to see these fish feed machine equipment in person.  Then he asked us some questions about the installation and maintenance of the fish feed machinery, and he was very happy to place the order.
Welome to conct us to get the solutiosn and quotations of the floating fish feed making machine if you want to begin fish feed business or expand you fish feed plant!
Back to List